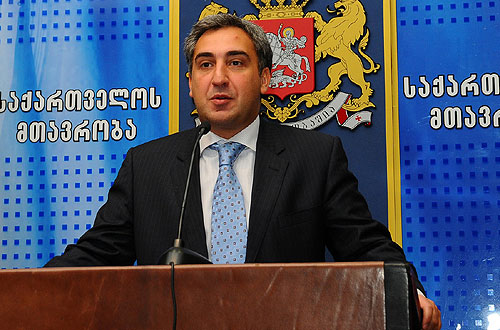 Georgian Prime Minister Nika Gilauri. Photo: InterPressNews
Georgian Prime Minister Nika Gilauri started on May 17 his working visit to Singapore, his press office said.
During the visit PM Gilauri will meet with his counterpart, Lee Hsien Loong and President of Singapore Sellapan Ramanathan Nathan.
The Georgian PM will also meet with Vice-President of Singapore's sovereign wealth fund GIC; Vice-President of Singapore's state investor Temasek Holdings and Vice-President of International Enterprise Singapore, the country's foreign trade agency.
In his public speeches President Saakashvili often mentions Singapore as an economic model for Georgia.
"Important is to make Georgia the fastest growing economy in Europe; one the one hand we should have European political system, freedom, democracy, political stability and on the other hand liberal economic model like it is in Singapore," Saakashvili said on May 12.
"When we say that Georgian should become like Singapore, we do not mean eliminating political freedoms… Our economic model should be as liberal as it is in Singapore and we should use our geographical location like Singapore uses its [geographical location]; but it is based on an agreement of citizens, lasting political process and stability, which is only possible when citizens follow us," he said.