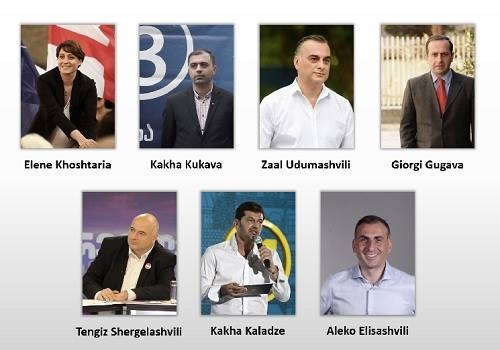 Photo: Civil.ge compilation

On October 21, Georgian citizens will head to polls to elect 2058 members of 64 city councils (Sakrebulo) and 64 municipal mayors. Tbilisi, the country's capital and home to one third of its voters, will elect the Mayor and the 50-member Sakrebulo.

Civil.ge continues informing its readers on election-related developments in the run-up to the municipal polls. As part of our new initiative, we have reached out to nine mayoral candidates, asking them to provide brief responses to five pre-defined questions on jobs, social allowances, environment, management of municipal services and transportation.

Seven addressees responded to the query, including Elene Khoshtaria of the European Georgia, Kakha Kukava of the Democratic Movement - Free Georgia, Zaal Udumashvili of the United National Movement, Giorgi Gugava of the Labor Party, Tengiz Shergelashvili of the Development Movement, Kakha Kaladze of the Georgian Dream – Democratic Georgia and Aleko Elisashvili, independent.

Below you can find the views of the respondents on environment, pollution and greening.

We welcome your feedback.

Question: in NDI's July survey, 44% of respondents in Tbilisi named pollution as one of the most acute problems in the city, while 23% expressed concerns over the issues of parking and green spaces. The National Environmental Agency's air quality analysis in August showed excess amounts of nitrogen dioxide and other hazardous substances in Tbilisi. Air pollution is mainly caused by shrinking green spaces, as well as exhaust gases from old and faulty motor cars. In your opinion, what can be done by the Tbilisi municipality to address this problem?

№2: Elene Khoshtaria, European Georgia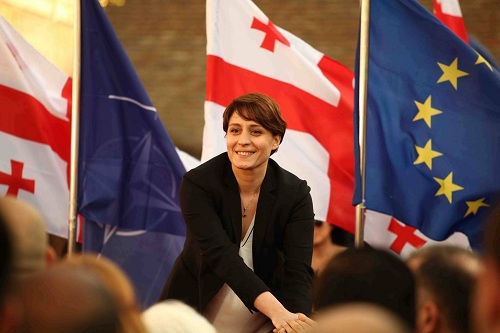 Photo: facebook.com/tbilisimayor/

Our major priority is to make the city healthier in all respects. As for the environmental protection, we will, first of all, address the roots of pollution, such as constructions, transport, as well as the lack of recreational areas in the capital. Right decisions will be needed in all of these issues.

We are planning to implement the transport reform that will reduce the number of motor vehicles and improve the environment in the city.

The policy on construction permits should also be addressed. It is essential to develop green spaces, but not in all districts, only where it is necessary. Those areas, which already have enough green spaces, should be further developed and maintained.

Addressing these issues in a complex manner will lead us to bettering the state of environment in the city.

№3: Kakha Kukava, Democratic Movement - Free Georgia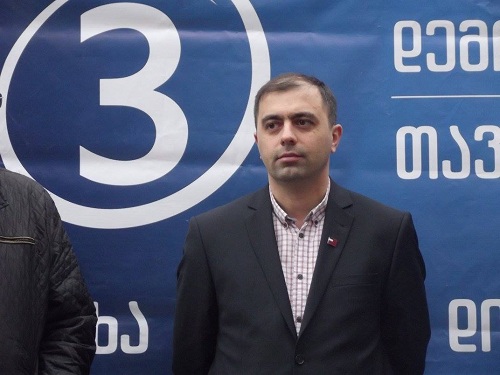 Photo: facebook.com/freegeorgia/

Our position towards the issue of environmental protection is rather radical: Tbilisi no longer needs residential areas; all constructions, which have not been launched yet, should be suspended; all permits should be abolished. The space and the resources remaining in Tbilisi should be used to meet the following priorities: 1) construction of highways; 2) expansion of green spaces; 3) parking lots.

This will be a new concept of the new city management and it will save Tbilisi. Otherwise, the more urban population increases, the more polluted the city will become.

Our second position is that all vehicles should have emission converters installed, since the situation in terms of the emission of exhaust gases is alarming and this is an additional problem for Tbilisi residents. Therefore, we will issue special vouchers enabling the car owners to install the converters with partial funding from the municipality.

№5: Zaal Udumashvili, United National Movement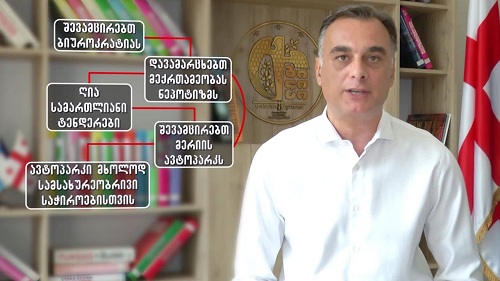 Photo: facebook.com/pg/nacionalurimodzraoba/

Environmental protection is a very difficult problem; it's also not a problem that can be separated from other issues and addressed individually. The problem is interwoven with other issues, including transport, infrastructure, etc.

Complex approach is required here. We should start working in all areas. Of course, the issue of green spaces is very important for the city and more green spaces are needed, but we should simultaneously eradicate the problem of traffic jams in Tbilisi that represents a significant source of air pollution.

We also have to address the problem of those constructions, which are being carried out with full neglect of constructions norms.

Again, this is a very complex problem and we will address all areas.

№10: Giorgi Gugava, Labor Party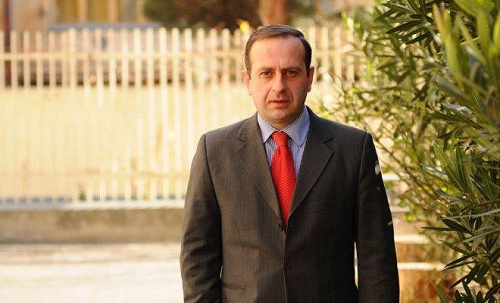 Photo: facebook.com/GiorgiGugavaOfficial/

Tbilisi is facing an ecological disaster today. It is a very complex problem, which is linked to illegal constructions, decreasing recreational areas, transport, low quality fuel, etc. Therefore, complex solutions are required to address this problem.

First of all, moratorium should be imposed on construction works in densely populated districts; liabilities for cutting healthy trees should be tightened.

There should be as many recreational areas in Tbilisi as possible. The problems related to transport should be also be solved and the issue of fuel quality should be regulated.

Therefore, we need to outline overarching plans in this area.

№20: Tengiz Shergelashvili, Development Movement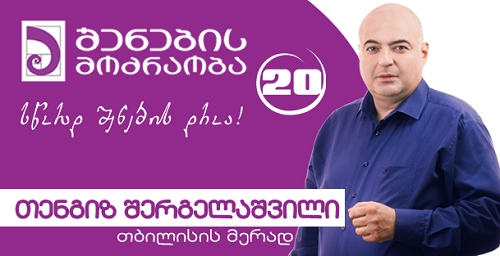 Photo: facebook.com/TengizShergelashviliOfficial/

The Development Movement plans to implement the "Healthy City" program. Within the program, the air monitoring network will be further expanded and modernized (at least five air monitoring stations will be added); modern air quality monitoring system will be introduced; waste management plan will also be developed. Energy efficiency program will be implemented and that will reduce adverse effects of pollution on the population and on the environment.

Out of 33 districts of Tbilisi, only nine have relatively adequate recreational areas. For expanding the green spaces, which are vitally important for the city, we will develop a special municipal program; new greening standards will be introduced for buildings; and in those areas, where it is impossible to increase the recreational spaces, green spaces will be increased from current 4-7 sq./m per capita to at least 10 sq./m per capita; and in the center of the city – from current 1.5 sq./m to 3-5 sq./m; we will set a new standard for the residents of each new building – 10 sq./m of green space per capita. Moreover, 10 modern parks will be built throughout Tbilisi with each of them reaching at least 2 hectares.

Innovative greening will be introduced. New regulations will be developed and enacted that will set obligations for the construction companies to observe the environmental protection rules, as well as the greening norms.

№41: Kakha Kaladze, Georgian Dream – Democratic Georgia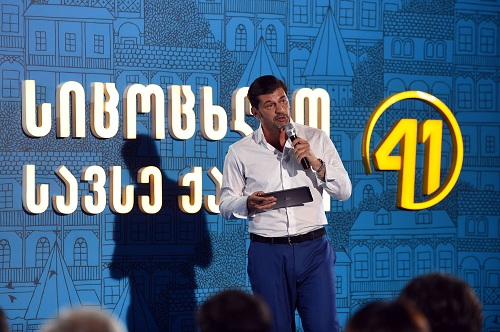 Photo: facebook.com/kakhakaladzeofficial/

First of all, I would like to note that it is extremely difficult to address the problem of environmental protection in Tbilisi. For that, several issues should be solved simultaneously. Otherwise, any statement, plan or action will be equal to populism covered in PR.

The issue of green spaces should be addressed and it should be tailored to the urban plan. The issues of transport networks, roads and other communications also require attention; it is also necessary to renew the municipal automobile park, to address the issue of traffic jams, vehicle inspection, fuel and construction material quality, construction norms compliance, as well as waste management.

The issue of out of order vehicles is one of the factors that have adverse effects on health, and obviously, it should be addressed. This is exactly what we implied in the idea of the City Full of Life.

№42: Aleko Elisashvili, independent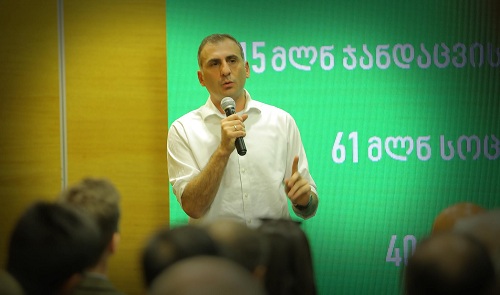 Photo: facebook.com/AlexanderElisashvili/

Environmental protection is the most important issue. This is the issue of our existence and our health, because the city faces an epidemic of grave diseases, caused mainly by pollution. The situation is alarming.

Here we have one component – the lack of green spaces, and I pledge that the number of green spaces will increase four-fold in the capital and it will happen at the expense of defunct industrial enterprises. At least 700 hectares can be used for recreational purposes.

Construction regulations should be tightened. The issue of public transportation should be addressed and that will ultimately lead to the reduction of the number of motor vehicles.

It is absolutely possible to remove 100 000 vehicles from the city within four years. The amount of carbon dioxide will be reduced by 450 000 tons that will be a real relief for the city.

If we win, I will not propose municipal projects designed for four years. The city should have a 20-year development plan, which will aim at minimizing the number of vehicles and will encourage the development of electrical transport.