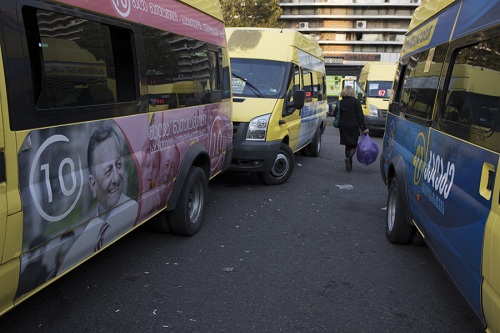 Election ads on municipal minibuses in Tbilisi. Photo: Civil.ge / Eana Korbezashvili

On October 21, Georgian citizens will head to polls to elect 2058 members of 64 city councils (Sakrebulo) and 64 municipal mayors. Tbilisi, the country's capital and home to one third of its voters, will elect the Mayor and the 50-member Sakrebulo.

Civil.ge continues informing its readers on election-related developments in the run-up to the municipal polls. As part of our new initiative, we have reached out to nine mayoral candidates, asking them to provide brief responses to five pre-defined questions on jobs, social allowances, environment, management of municipal services and transportation.

Seven addressees responded to the query, including Elene Khoshtaria of the European Georgia, Kakha Kukava of the Democratic Movement - Free Georgia, Zaal Udumashvili of the United National Movement, Giorgi Gugava of the Labor Party, Tengiz Shergelashvili of the Development Movement, Kakha Kaladze of the Georgian Dream – Democratic Georgia and Aleko Elisashvili, independent.
Below you can find the views of the respondents on transportation.

Question: Tbilisi residents are concerned about the private or public transportation in the city. In NDI's July survey, 41% of respondents identified street traffic as one of the most acute problems in the city. 27% of respondents pointed at the problem of parking, while 17% of respondents named public transportation. If you are elected, how do you plan to address the problem of transportation in the city?

№2: Elene Khoshtaria, European Georgia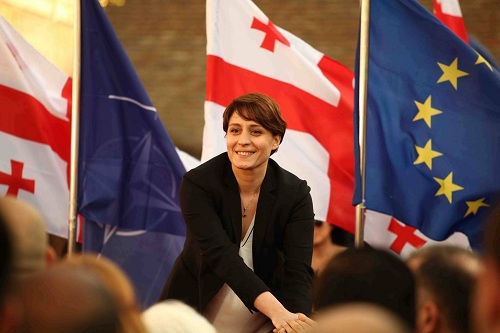 Photo: facebook.com/tbilisimayor/

Tbilisi requires a complex transport reform.

We should create an alternative to motor vehicles that means further development of the public transportation system.

The municipal automobile park should be replaced by ecologically clean transport. About 800 buses are required for Tbilisi.

Moreover, the system of tram lines and cable cars should be put into operation. Pedestrian areas and parking lots should also be better organized.

№3: Kakha Kukava, Democratic Movement - Free Georgia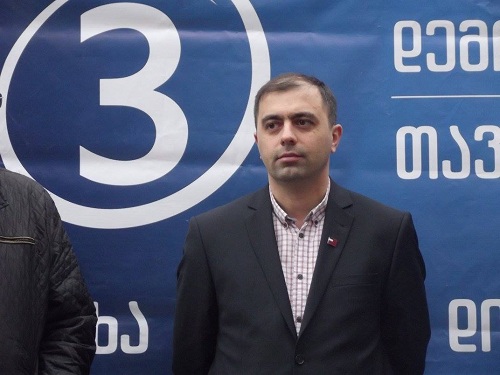 Photo: facebook.com/freegeorgia/

I would like to focus on two points in our transport policy. The first envisages gradual replacement of minibuses by larger buses. For this to happen, we will develop a two or three-year plan. We will ensure that all those persons, who presently work as minibus drivers will be employed on the positions of bus drivers.

Moreover, it is also necessary to allocate financial resources for the development of the Tbilisi metro and tram network – here, the city needs an absolutely revolutionary plan.

The second point entails suspending the contract with CT Park, the decision that none of the corrupt governments have pursued, as they were receiving their shares from the company. A new concept will be developed in the city, according to which the management rights for parking lots will be transferred to several dozen of companies, whose major task will be not to fine the drivers, but to arrange the parking spaces.

№5: Zaal Udumashvili, United National Movement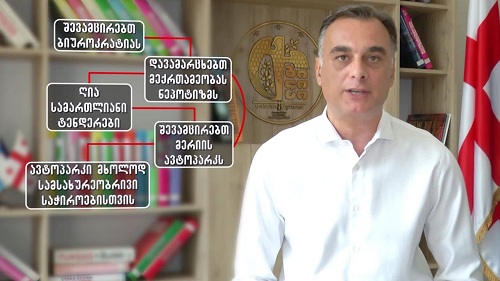 Photo: facebook.com/pg/nacionalurimodzraoba/

Why is it that so many vehicles are in Tbilisi today? Because the public transport does not work well.

I am sure that if we had a better and a more comfortable municipal automobile park, there would not be as many vehicles as it is today.

We should offer an alternative to the car owners that is a well-organized public transportation. To achieve this, we need to have enough buses. Currently, we have only a half of what the city actually needs.

№10: Giorgi Gugava, Labor Party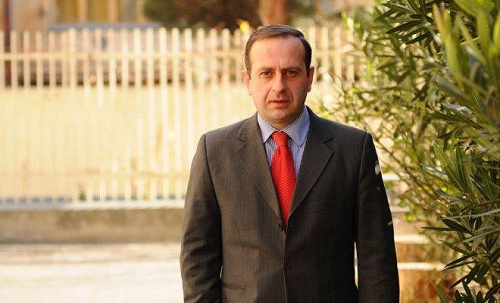 Photo: facebook.com/GiorgiGugavaOfficial/

In order to address the problem of public transport in the city, first of all, we need to develop the metro infrastructure, construct new stations and add new metro carriages. It is also possible to build Rustavi-Tbilisi-Mtskheta metro lines that would ease the traffic from Rustavi and Mtskheta to Tbilisi. Moreover, it is essential to purchase comfortable municipal buses.

№20: Tengiz Shergelashvili, Development Movement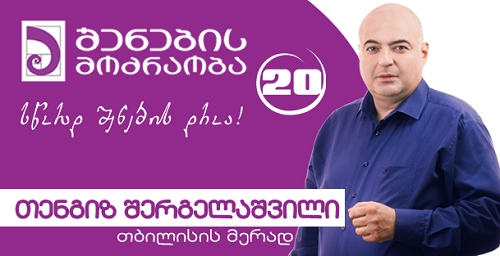 Photo: facebook.com/TengizShergelashviliOfficial/

According to our plan, a uniform scheme of public transport (bus, metro, tram, minibus, cable car) will be elaborated and developed, which will be as accessible as possible.

The number of minibuses and the area of their operation will be improved; all buses will be modern, comfortable and ecologically safe.

Tram line Delisi-Vake-Rustaveli-Ortachala will be built and put into operation; construction of Didube-Pekini-Ortachala line will be launched.

Three cable car routes will also be built: Samgori-Vazisubani; Vazha-Pshavela-Nutsubidze Plateau; Akhmeteli Theatre-Zgvisubani settlement.

A unified ticketing system will be introduced, which will reduce the travel costs.

An absolutely new parking system will be introduced. Zoning mechanism will be put into operation, which means that the parking fees will differ according to place, time and vehicle type.

Certain regulations will be imposed on taxi drivers (registration, installation of meters, etc.). We will implement a special program, which will gradually replace about 10 000 taxis by hybrid cars.

№41: Kakha Kaladze, Georgian Dream – Democratic Georgia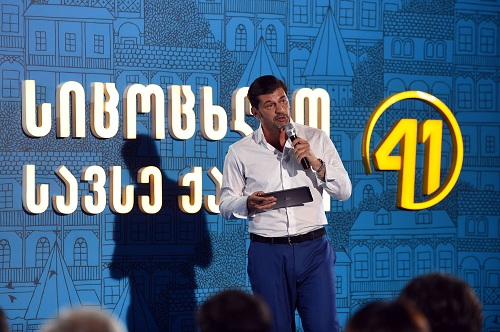 Photo: facebook.com/kakhakaladzeofficial/

We will develop a uniform concept of transport policy, and it will be mandatory to give due consideration to this concept when planning the transport routes, developing infrastructure and issuing construction permits.

A new scheme of public transport network will be developed. To ease the traffic and reduce congestions, we will create the system of transport management, which will continuously monitor the traffic and identify the reasons of traffic jams.

A large-scale project on modernization of the metro network will be implemented. Old buses will be replaced by modern, ecologically clean and accessible buses. The minibus park will be renewed. The taxi sector will be regulated and cable car routes will be developed.

An efficient parking system will be created, involving both underground and overground parking lots.

№42: Aleko Elisashvili, independent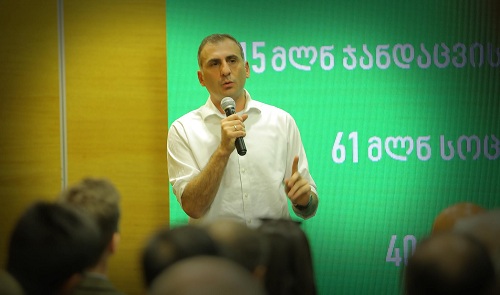 Photo: facebook.com/AlexanderElisashvili/

Minibuses (marshrutkas) are already outdated as a transport mode, but we will not remove them at the initial stage, since they remain to be the main transport means today.

In the first stage, we will transfer minibuses to peripheral routes. They should not be running on main roads. Only spacious transport should serve the passengers in the center of the city.

Eventually, minibuses will be replaced by ecologically clean transport. The Tbilisi metro should become the backbone of the urban transport system; tram lines should be developed in the areas where there is no metro station.