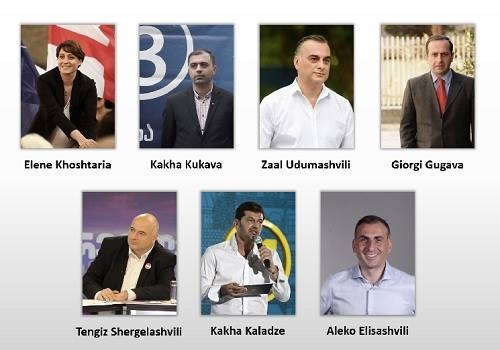 Photo: Civil.ge compilation

On October 21, Georgian citizens will head to polls to elect 2058 members of 64 city councils (Sakrebulo) and 64 municipal mayors. Tbilisi, the country's capital and home to one third of its voters, will elect the Mayor and the 50-member Sakrebulo.

Civil.ge continues informing its readers on election-related developments in the run-up to the municipal polls. As part of our new initiative, we have reached out to nine mayoral candidates, asking them to provide brief responses to five pre-defined questions on jobs, social allowances, environment, management of municipal services and transportation.

Seven addressees responded to the query, including Elene Khoshtaria of the European Georgia, Kakha Kukava of the Democratic Movement - Free Georgia, Zaal Udumashvili of the United National Movement, Giorgi Gugava of the Labor Party, Tengiz Shergelashvili of the Development Movement, Kakha Kaladze of the Georgian Dream – Democratic Georgia and Aleko Elisashvili, independent.
Below you can find the views of the respondents on city management.

Question: According to NDI's July survey, 78% of respondents in Tbilisi think that the municipality government lacks professionalism; 68% of respondents claim that there is a problem of nepotism, while 47% of respondents point at the problem of corruption. How do you plan to improve the city management, urban services and the work of Gamgeobas (district executive bodies)?

№2: Elene Khoshtaria, European Georgia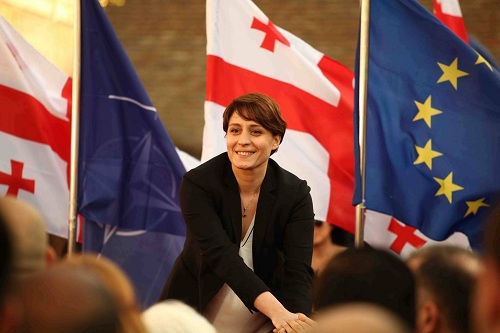 Photo: facebook.com/tbilisimayor/

In general, we need professionals in the municipality, as well as at lower levels; it is important that we fill the urban services with professionals. I intend to implement reforms in the area of public relations in order to make the work of the municipality more transparent. It is also necessary to reduce the number of municipal services that are not needed and were established artificially.

We also plan to engage the public in setting 5% or 10% of budgetary expenditures, so that they themselves define the priority issues. Homeowners' associations should become more active to this end. It will promote transparency of budgetary spending and increase civic responsibility.

№3: Kakha Kukava, Democratic Movement - Free Georgia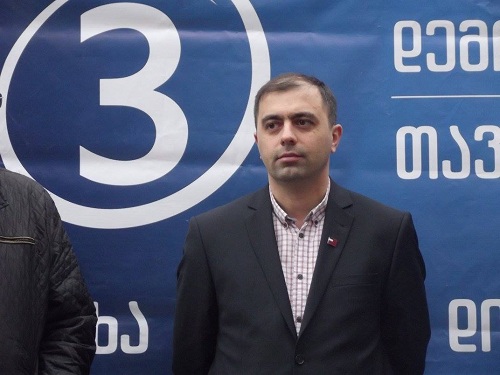 Photo: facebook.com/freegeorgia/

There is a lack of professionalism in local government and there is also elite corruption, a fact that everyone speaks about.

I see the solution in two approaches: the first one involves complete replacement of top officials of the municipality, among them deputy mayors, heads of urban services etc. We should hire new people, those who have served neither under Davit Narmania nor under Gigi Ugulava.

The second point entails holding of open competitions. New staff should be hired only through an open competition process. It means that testing rather than interviews should play a decisive role in hiring. Interviews can be held as an exception, but all video recordings should be uploaded into the internet enabling the public to see the real faces of the relatives, who are employed at the Tbilisi City Hall at the expense of professionals.

№5: Zaal Udumashvili, United National Movement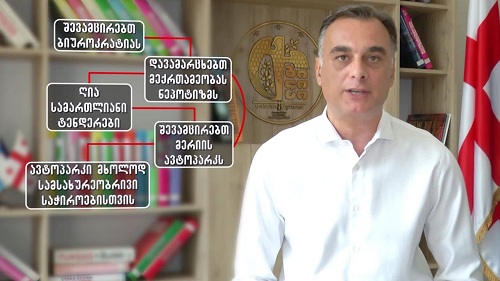 Photo: facebook.com/pg/nacionalurimodzraoba/

It is important to ensure correct management at the municipality. Today there are a lot of people, who formally work there but have never showed up at work. This practice should be ended.

Of course, all those people, who do their job well, regardless of their political belonging, should stay there and continue working, but the people, who have not been seen by anyone, should leave.

I can save GEL 100 million through reducing bureaucratic mechanisms and this amount can be spent on addressing the social problems. The same situation is observed at urban services and Gamgeobas. But this issue can be resolvable.

№10: Giorgi Gugava, Labor Party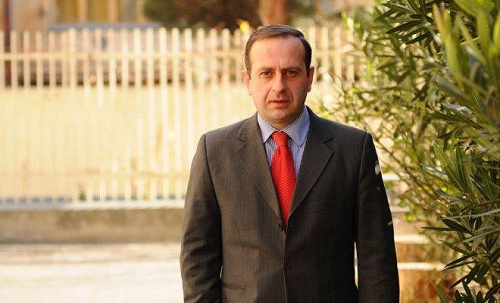 Photo: facebook.com/GiorgiGugavaOfficial/

The Mayor's Office, urban services and Gamgeobas should be composed under the principle of professionalism rather than the party belonging.

I think the bureaucracy should be reduced. Municipal bodies have been increased artificially.

Open calls should be announced and vacancies should be filled with professional, honest people, regardless of their faith and political views.

№20: Tengiz Shergelashvili, Development Movement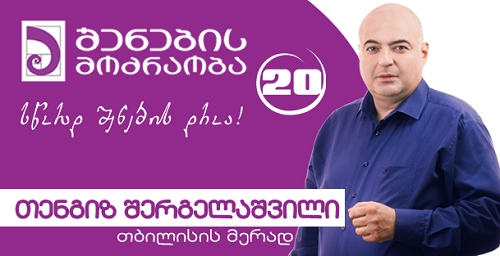 Photo: facebook.com/TengizShergelashviliOfficial/

If I am elected, Tbilisi government will come closer to its citizens.

A legislative proposal will be developed on forming Tbilisi districts as self-governing units and on the appointment of their executives (Gamgebelis) through elections; this legislative amendments should then be submitted to the Parliament. Before the amendments come to force, Tbilisi will be divided into 25 units instead of the current 10 and each of the districts will have its own Gamgebeli. These amendments will significantly reduce the municipal bureaucracy as a result of improved management system, structural and staff changes.

Citizens will be able to sort out all issues related to the municipality through the "one stop" principle. A special website will be created, where citizens will be able to upload information about particular problems (on damaged infrastructure, photos, videos, etc.). A universal hotline will also be introduced for Tbilisi.

The Tbilisi budget will become program-oriented and transparent. Open database will be created and updated on a regular basis, through which Tbilisites will be able to see how the planned works are carried out in the city.

№41: Kakha Kaladze, Georgian Dream – Democratic Georgia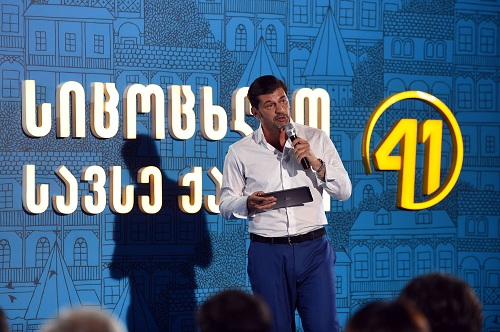 Photo: facebook.com/kakhakaladzeofficial/

I am aware of the discontent and the demands of the population. Our team has developed a system of urban management, which is fully tailored to these demands and is absolutely transparent.

The municipality should not be an impregnable fortress, which the citizens find difficult to access and communicate to. It should be a space for dialogue and cooperation, which provides "one stop" services and enables its residents to directly engage in urban management, budgetary planning, etc.

We plan to entirely change everything that failed to work properly over the past years. We are not going to begin with addressing old problems, we are planning to start from a new page.

Tbilisi belongs to everyone and we all should work for the benefit of this city in our individual capacities. I am sure that we will manage to achieve this and Tbilisi will obtain a victory.

№42: Aleko Elisashvili, independent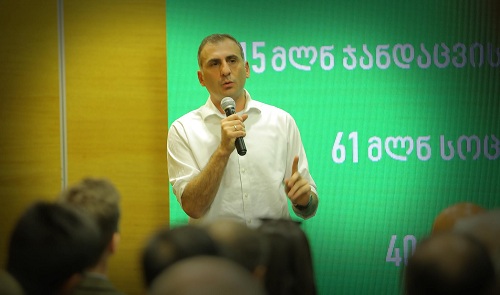 Photo: facebook.com/AlexanderElisashvili/

Those people, who do not work well and those who take bribes, should be afraid of me coming to the office.

It is necessary to carry out decentralization. If real decentralization does not take place, if institutions endowed with rights and obligations are not established, no job will be done well.