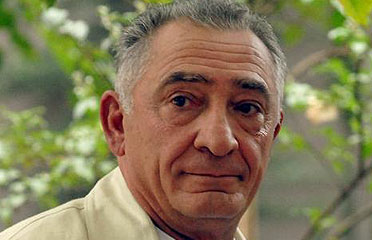 Gogi Topadze. Photo: InterPressNews
Gogi Topadze, 70, an owner of beer and beverage-producing company, Kazbegi, co-founded Industry Will Save Georgia (Industrialists) party in 1999 and is running for Tbilisi mayor's post for the second time.
Industrialists nominated his candidacy in 2006 elections, when Tbilisi mayor was elected by City Council, instead of current rule of direct election. Industrialist came fourth in 2006 local elections with 6.4% of votes in Tbilisi.
Resolving problem of unemployment is a major focus made in his campaign by Topadze, whose election slogan is "With deeds I come, deeds I promise".