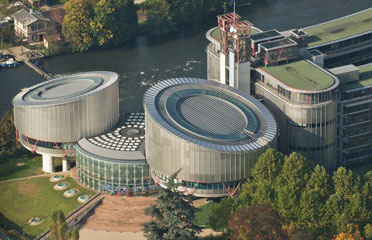 The Strasbourg-based European Court of Human Rights will deliver the verdict year after holding a public hearing into the case.
Strasbourg-based European Court of Human Rights (ECHR) said on Monday it would announce its judgment into the case lodged by the Girgvliani family against Georgia on April 26.
Enukidze and Girgvliani v. Georgia involves a murder case of 28-year-old Sandro Girgvliani in 2006. The case has turned into the key political issue in 2006 and it reemerges time after time in Georgia's politics, because of persisting allegations that the investigation covered up possible links of senior Interior Ministry officials, as well as of wife of Interior Minister, Vano Merabishvili, to this murder case.
Four officers from Interior Ministry's Department for Constitutional Security were convicted for this murder case; they were all pardoned and granted a pre-term release in September, 2009.
Applicants – Irina Enukidze (mother of Sandro Girgvliani, who died in August, 2007 after lodging the application) and Guram Girgvliani (the father) – claim that the rights under article 2 (right to life); article 3 (prohibition of torture); article 6 (right to a fair trial) and article 13 (right to an effective remedy) of Convention for the Protection of Human Rights and Fundamental Freedoms were violated. The Girgvliani family also complains under Article 38 (examination of the case) of the Convention that the Georgian government has not submitted to the European Court all the evidence necessary for the examination of the case.
The verdict will be delivered a year after the ECHR held a public hearing into this case.