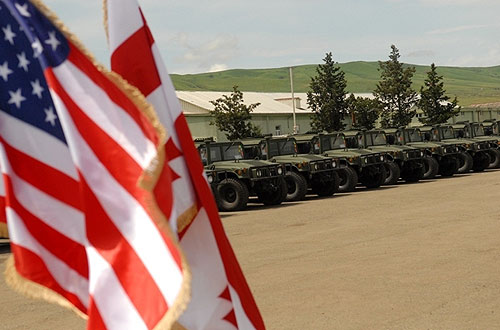 Humvee vehicles seen at Krtsanisi training center outside Tbilisi, June 7. Photo: MoD
The U.S Department of Defense has donated 40 Humvee vehicles to a Georgian battalion getting ready for the Afghan deployment, the Georgian Ministry of Defense said on June 7.
Georgian MoD said that thirty M1151 and ten M1151A1 vehicles have been donated.
"This Humvee transfer underscores the strategic significant relationship between the U.S. and Georgia that includes joint operations in Afghanistan," the U.S. embassy in Georgia said.