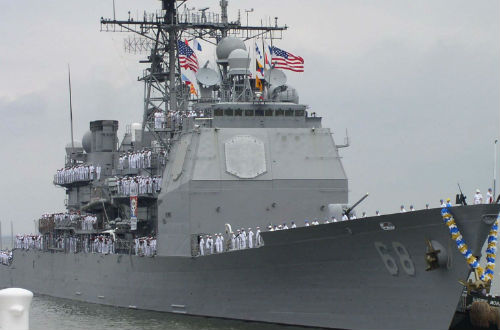 USS Anzio is a Ticonderoga class guided missile cruiser.
The U.S. guided missile cruiser, Anzio, arrived in the port of Batumi on June 9.
USS Anzio, which is in the Black Sea taking part in multinational maritime exercises, will remain in Batumi till June 12.
The U.S. warship and the Georgian Coast Guard will engage in damage control exercises as well as engine and electronics maintenance work, the U.S. embassy in Tbilisi said on Wednesday.
.