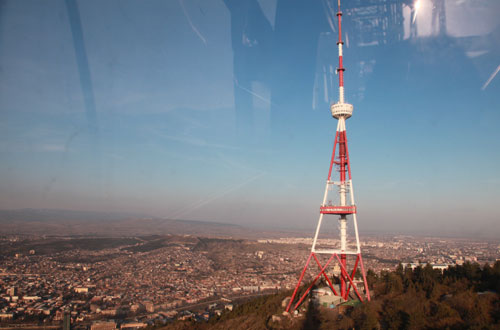 View of TV tower from Ferris wheel in Mtatsminda Park overlooking Tbilisi. Photo: Guram Muradov/Civil.ge
The government has announced about the plans to auction four-year management rights over company in charge of the state-owned TV tower with a starting price of GEL 100,000 (about USD 60,000).
The state-owned company Alfa-Com, formerly known as the Georgian TeleRadioCenter, Teleradiotsentri, (the company was renamed into Alfa-Com on July 4), manages 274-meter high TV tower in Tbilisi and 35 other smaller towers throughout the country, serving more than 30 radio and 16 TV stations.
One of the terms for taking over the company's management is to invest at least USD 12 million over next four years.
Online auction started on July 18 and will end on August 1.