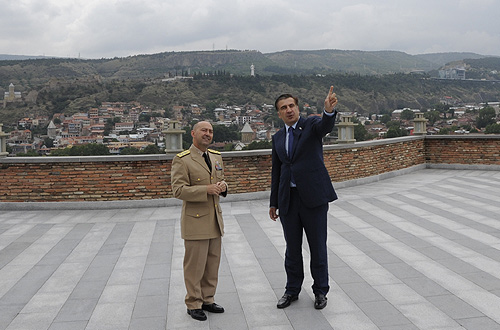 U.S. Navy Admiral James G. Stavridis (left) and President Saakashvili in the Georgian presidential palace in Tbilisi, August 25. Photo: the Georgian President's press office.
U.S. Navy Admiral James G. Stavridis, American and NATO commander in Europe, met with President Saakashvili and Defense Minister Bacho Akhalaia in Tbilisi on August 25.
The Georgian President's administration said that Georgia's participation in NATO-led Afghan operation was discussed during the meeting.
Adm. Stavridis thanked Georgia "for outstanding participation in Afghanistan."
"We are very proud of soldiers from Georgia who have fought alongside the rest of NATO coalition," he said after meeting with the Georgian Defense Minister.