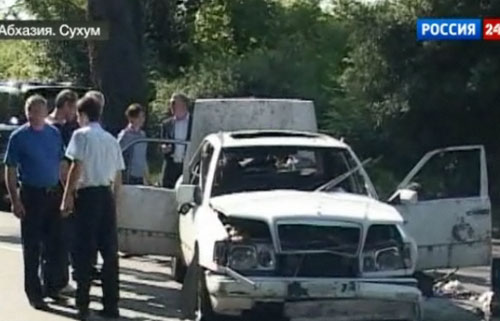 A screengrab from Russia's state-run news channel showing an exploded car in Sokhumi, September 21.
A forty-five-year old man, native of Russia's Kabardino-Balkaria Republic, was killed when an explosive device went off in his car in Sokhumi, capital of breakaway Abkhazia, on Wednesday morning.
His wife, native of Sokhumi, who was in the same car when the explosion occurred, was hospitalized with no life-threatening injuries.
The victim of the car blast, Arsen Bzhikshiev, was Abkhaz war veteran; he ran a small business in Abkhazia, according to the Russian news website Kavkazsky Uzel.