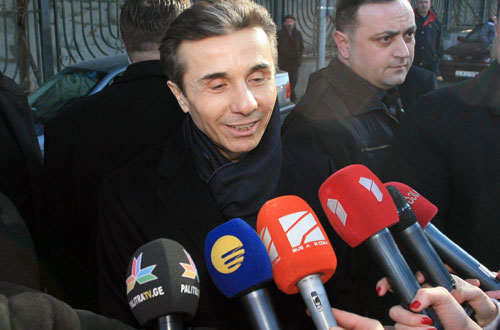 Bidzina Ivanishvili speaks with journalists outside the French embassy in Tbilisi on December 29. Photo: InterPressNews
Decisions like applying retroactively new regulations for party funding demonstrate that President Saakashvili and his government are in "agony", billionaire opposition politician, Bidzina Ivanishvili, said on December 29.
"With measures like this Saakashvili will fail to stop the process which the people strive for – that is freedom," he told reporters after visiting the French embassy in Tbilisi.
"The authorities want the entire Georgia to be in jail and they want to maintain power through fear and lies, but that won't happen," he said.

"The President will not be able to stop the people's drive for freedom, like he won't be able to stop the spring from coming," Ivanishvili said. "What should happen will happen timely and legally."