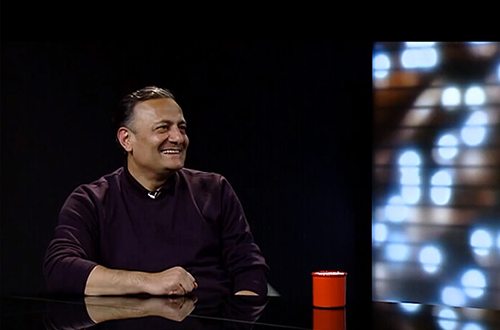 Photo: screengrab from footage of Tabula TV's talk show
Shalva Natelashvili, 55, founder and flamboyant leader of Labor Party since 1995, is Georgia's veteran opposition politician.
He was running in January, 2008 early presidential elections and garnered 6.55% of votes.
His Labor Party received 1.24% of votes in October, 2012 parliamentary elections.
Commenting on his poor performance in last year's parliamentary election Natelashvili said: "Voters love me, but they were voting for Ivanishvili."
He says "there is no difference" between PM Ivanishvili and outgoing President Saakashvili.
He tells voters that, if elected, he will get Georgian troops out of Afghanistan; achieve free-visa rules with Russia; lower bank interest rates and ban sale of land to foreigners.