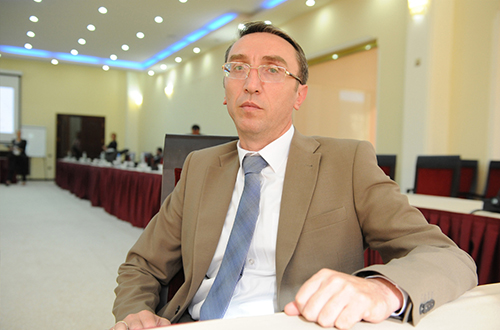 Photo: Eana Korbezashvili/Civil.ge
Sergo Javakhidze, 43, is a leader of Movement for Fair Georgia. Javakhidze, who served as a tax official, before becoming head of a private customs terminal, was arrested on, as he says, trumped up corruption charges in 2006; he went into politics after spending year and a half in jail.
Movement for Fair Georgia was previously chaired by ex-PM Zurab Nogaideli, but after Nogaideli quit politics, following party infighting, Javakhidze became leader of this party in late December, 2010.
Although Movement for Fair Georgia is now little-known among wider public, it is eligible to state funding and free TV ad time because an election bloc with whom the party ran in 2010 local elections, when it was led by Nogaideli, cleared threshold required for getting these benefits.