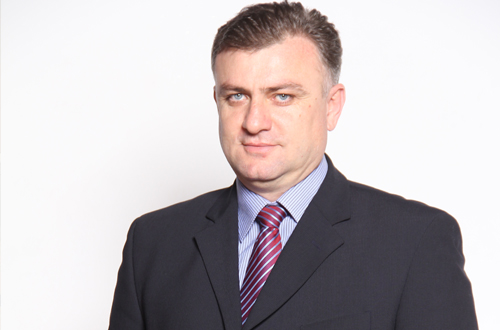 Photo provided by Chachua's campaign office
Levan Chachua, 42, who is affiliated with radical Orthodox groups, says that his immediate goal, if elected, will be to disband the sitting parliament and call early elections.
Chachua, who has never been involved in politics up until now, was convicted in connection to a fistfight that erupted during a live broadcast of a heated debate between radical Orthodox group members and their opponents in 2010; Chachua and others convicted for that incident say that they were victims of a provocation. Chachua was released earlier this year after being included by the sitting Parliament in the list of "political prisoners".
In one of his recent press conferences, Chachua said that yielding to Western calls for "giving all the rights to sexual minorities" would amount to losing a chance for restoration of territorial integrity because, as he said, Abkhazians have "Caucasian mentality" and they will never want to live in a country where gays have "all the rights".