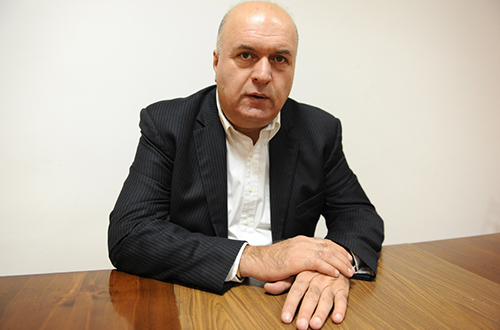 Photo: Eana Korbezashvili/Civil.ge
Akaki Asatiani, 60, is a veteran politician and leader of a small Traditionalist party, who was speaker of the parliament in 1991-1992 before it was dissolved after the coup against then President Zviad Gamsakhurdia.
Asatiani is criticizing GD's government for mismanagement; he is in favor of Georgia's neutrality, which he says will create proper condition for carrying out result-oriented talks with Russia, as well as with Sokhumi and Tskhinvali. He is against Georgia's participation in the 2014 Sochi Winter Olympic Games.