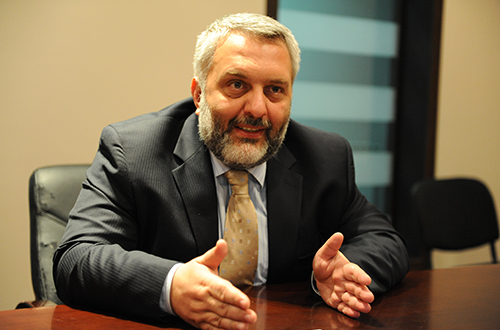 Photo: Eana Korbezashvili/Civil.ge
Zurab Kharatishvili, 45, caught many politicians by surprise after announcing in mid-August, eleven weeks before the presidential election, that he was quitting the post of chairman of Central Election Commission, which he held since early 2010.
He then announced about going into politics to form a "new political center", which will seek a middle ground in current highly polarized political spectrum of the country.
A financial auditor, Kharatishvili, who in the past was head of the KPMG Tbilisi office, gained a reputation of an efficient technocrat while serving as CEC chairman. Citing shared values, he allied himself with National-Democratic Party and a small party Georgian European Democrats. By being nominated as a presidential candidate by these two parties, Kharatishvili became eligible to free TV ad time during the campaign.