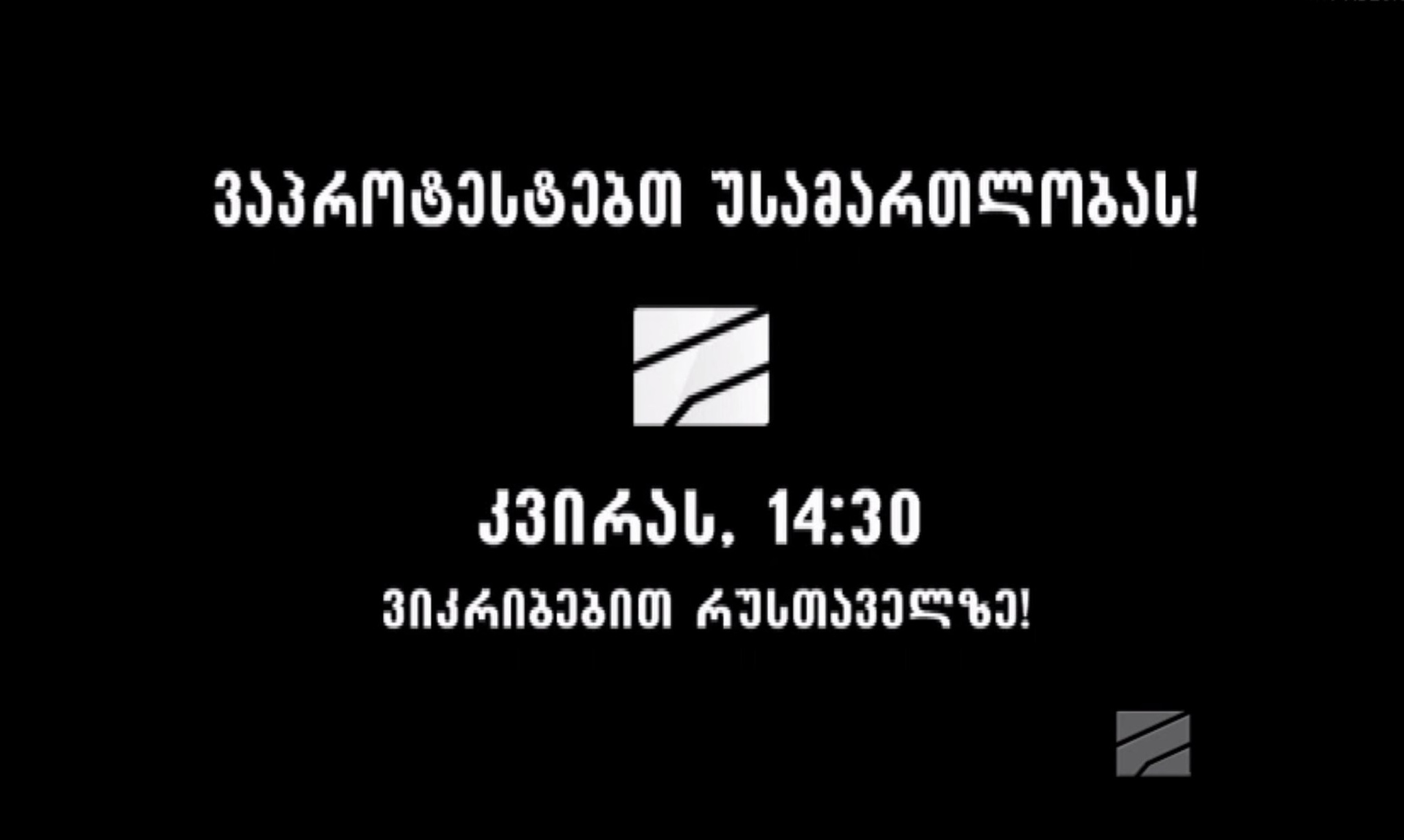 Screengrab from Rustavi 2, February 17, 2017.
Rustavi 2 TV, Tbilisi-based opposition-minded television channel, announced that it will go off the air until its Sunday rally, which it called to demand "fair" justice over the ongoing ownership dispute of Rustavi 2.

Zaal Udumashvili, Deputy director of Rustavi 2 and anchor of the TV channel's main news program, said in his late night appearance on February 17 that the channel will resort to "the most extreme form of protest" and will have its "voice heard through silence."

"From now on, Rustavi 2 moves to protest-mode broadcasting. We are looking forward to seeing you all on Sunday, at 14:30 in front of the Parliament building [in Tbilisi]. Let's protect Rustavi 2 and free speech together," Udumashvili explained.

The rally was first announced by Nika Gvaramia, director general of Rustavi 2, who said at his special press briefing on February 14 that the court proceedings over Rustavi 2 ownership dispute are coming to an end.

"The fate of Rustavi 2, free speech and the Georgian democracy will be decided in coming days. The Supreme Court judges are under heavy pressure [by the Government]," Gvaramia stated, suggesting that the ruling would not be in favor of current owners.

"[Therefore,] we will gather to demand fair justice and protection of our rights," Gvaramia added.

Current owners of Rustavi 2 are locked in a court battle with its former co-owner Kibar Khalvashi, who tries to regain control over the television channel. The TV channel, which claims that former owner's lawsuit to regain the broadcaster is orchestrated by the government with the aim to seize the channel, lost the battle in the court of first instance and also in the appellate court and took the case to the Supreme Court.