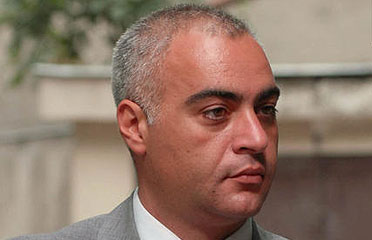 Nika Ivanishvili. Photo: InterPressNews
Nika Ivanishvili, a newcomer in the politics, established his party Popular Democrats in March, 2010 to run for Tbilisi mayor.
Although he ran for Tbilisi City Council membership in 2006 local elections under the Industrialists party-list, Ivanishvili, who was chief of traffic police in late 90s, has not been engaged in politics.
He came into the public attention in late December, 2009, when Imedi TV dedicated a lengthy report to Ivanishvili's profile, when it was first announced about his intention to run for the Tbilisi mayor.