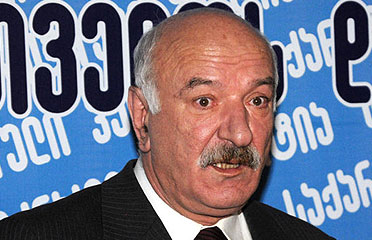 Giorgi Lagidze. Photo: InterPressNews
Davit Iakobidze, a professor of Tbilisi State University of Economic Relations, was nominated for Tbilisi mayor by Democratic Party of Georgia, party led by MP Gia Tortladze.
Iakobidze was Georgia's Finance Minister in 1993-1997 and has not been engaged in any political activity since quitting the post.