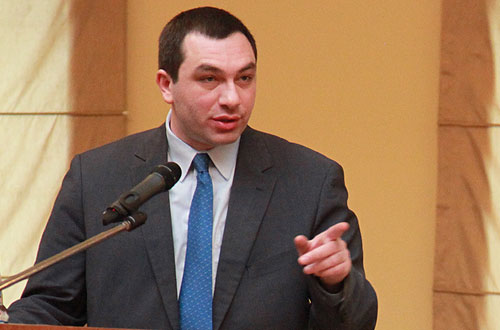 Giga Bokeria, former deputy foreign minister, hold the post of Secretary of Georgian National Security Council since November, 2010. Photo: Guram Muradov/Civil.ge
Parliament passed with its third and final reading legislative amendments on May 17 authorizing the National Security Council (NSC) to lead and coordinate crisis management efforts.
According to the amendment NSC will become a leading agency in terms of crisis management in the event of emergency "posing threat to the national security."
In another legislative amendment passed by the Parliament in December, the task of developing threat assessment document was transferred from Ministry of Defense to NSC.