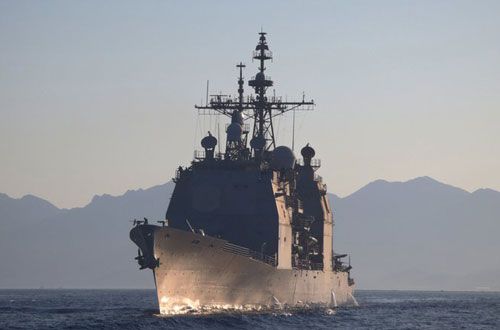 Ticonderoga-class cruiser USS Philippine Sea seen off the Egyptian coast in July, 2011. Photo taken from USS Philippine Sea's
Facebook page
.
The U.S. guided missile cruiser Philippine Sea arrived in Georgia's Black Sea port of Batumi on October 17.
The U.S. embassy said it was "a regularly scheduled" port call that would include "combined training exercises with the Georgian Coast Guard."
"This visit serves to continue U.S. 6th Fleet efforts to build global maritime partnerships with Black Sea nations and improve maritime safety and security," the embassy said, adding that the cruiser crew was also planning to participate in a community relations project in Batumi.