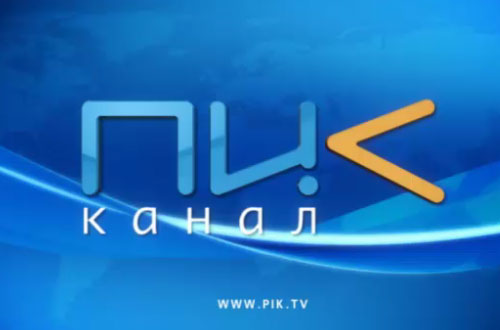 Georgia launched PIK channel
in 2010 to target audience in Russia and its North Caucasus region.
Alania LLC will become a new managing firm of Georgian Public Broadcaster's (GPB) Russian-language satellite news channel, PIK, from next week.
Alania LLC owns a Tbilisi-based Russian-language Region TV channel, formerly Alania TV, which was launched with official Tbilisi's backing in 2005 to target the audience of breakaway South Ossetia. After the August war the channel was rebranded no longer making major focus on Tskhinvali-related issues and renamed into Region TV.
Alania LLC gained the management rights over PIK in an online tender in which it was the only participant. The company's director is Aleko Parulava, a former journalist who previously worked on executive posts at various TV channels including on Imedi TV.
On January 13 the Georgian Public Broadcaster's (GPB) board of trustees approved allocating GEL 14 million from GPB's 2012 GEL 49.6 million budget to Alania LLC to secure PIK's operations till the end of this year.
The Georgian Public Broadcaster outsourced management of its Russian-language channel, targeting audience in Russia and its North Caucasus region, in July, 2010, handing over management to a company co-founded by a British journalist Robert Parsons. He has been international affairs editor at France 24 TV; he was a director of RFE/RL's Georgian Service in 2003-2005.
Under Parsons' leadership the channel was rebranded and relaunched in January, 2011. It gained probably its largest publicity in Russia when the channel was invited last summer by the Kremlin to interview President Medvedev together with two other media outlets ahead of third anniversary of the August, 2008 war.
Last year Parsons quit the post of PIK channel's director general, citing his commitments with France 24 TV; his affiliation with the channel remained in a form of being a consultant to his successor on the post Ekaterina Kotrikadze with whom Parsons co-founder the firm which until now was in charge of the channel's management.
Before quitting the channel, Parsons said in an interview with Georgian weekly magazine, Liberali, in September that PIK enjoyed with absolute editorial independence from the government, but also spoke of the need to create a supervisory board for the channel with foreigners among the members to secure its editorial independence after his departure from the channel.
After Parsons quit his executive post in PIK, Aleko Parulava, director of Alania LLC, joined the channel becoming its deputy director general.

In a separate development, related to the Georgian Public Broadcaster, its board of trustees approved also on January 13 allocation from GPB's budget GEL 7 million for its Second Channel, which offers C-SPAN or BBC Parliament-type of programming. The sum was allocated to set up studios and infrastructure in Kutaisi required for broadcasting Parliament proceedings; the legislative body will be relocated from capital Tbilisi to the country's second-largest city of Kutaisi this year.