On October 21, Georgian citizens will head to polls to elect 2058 members of 64 city councils (Sakrebulo) and 64 municipal mayors. Tbilisi, the country's capital and home to one third of its voters, will elect the Mayor and the 50-member Sakrebulo.

Civil.ge continues informing its readers on election-related developments in the run-up to the municipal polls. As part of our new initiative, we have reached out to nine mayoral candidates, asking them to provide brief responses to five pre-defined questions on jobs, social allowances, environment, management of municipal services and transportation.

Seven addressees responded to the query, including Elene Khoshtaria of the European Georgia, Kakha Kukava of the Democratic Movement - Free Georgia, Zaal Udumashvili of the United National Movement, Giorgi Gugava of the Labor Party, Tengiz Shergelashvili of the Development Movement, Kakha Kaladze of the Georgian Dream and Aleko Elisashvili, independent.

Below you can find the views of the respondents on jobs creation and unemployment.

We welcome your feedback.

Question: in NDI's July survey, 43% of respondents in Tbilisi named unemployment as one of the most acute problems in the city. How do you plan to address the problem? Where do you see the potential for jobs creation?

№2: Elene Khoshtaria, European Georgia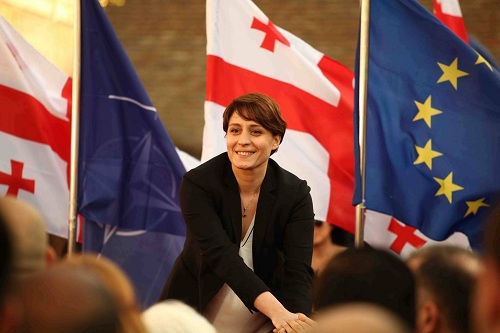 Photo: facebook.com/tbilisimayor/

Jobs creation is one of my priorities. Of course, the Tbilisi City Hall is not the Ministry of Economy and it cannot manage the country's economy. But it is possible to create jobs through promoting right projects and right initiatives. Jobs creation implies promoting the private sector and small businesses rather than hiring by the Tbilisi Municipality.

Based on the projects that we are offering to our voters, we believe we will create about 30-35 thousand jobs within four years.

Along with other projects, it is important to develop former industrial territories; majority of such enterprises is located in the suburban areas and they account for 17% of the capital's territory. So, we will follow the European experience and try, in partnership with investors, to turn these areas into places of development, art centers, which will, in turn, create new jobs.

If we win, we also plan to reduce the property tax by 10%. It may not be a radical relief for businesses, but the trend of reducing taxes is generally important.

№3: Kakha Kukava, Democratic Movement - Free Georgia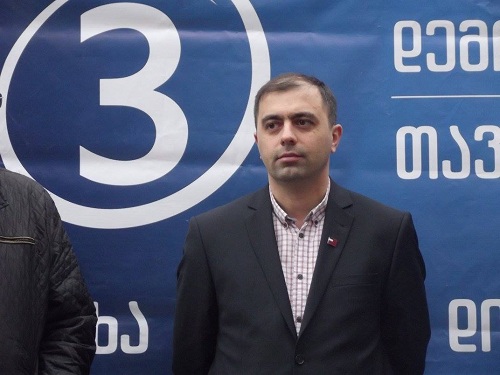 Photo: facebook.com/freegeorgia/

Jobs are directly linked to economic growth. Small, medium and large investments are channeled to the countries, where protection of investments is guaranteed. If we win, investments will be protected.

Moreover, all types of businesses will be de-monopolized. It is widely known that pharmacies, fuel stations, [municipal] minibus business, as well as outdoor advertising are concentrated in the hands of only a handful of companies. We plan to sell new land plots, where new networks of pharmacies, new fuel stations will be opened.

We also plan to subsidize those business sectors, which have proven to have more potential for creating new jobs.

№5: Zaal Udumashvili, United National Movement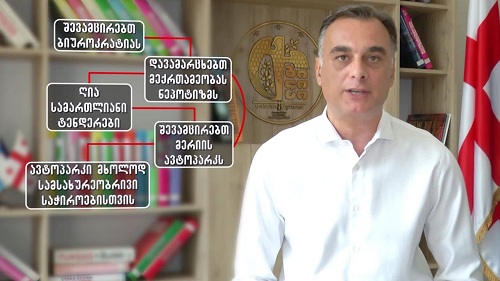 Photo: facebook.com/pg/nacionalurimodzraoba/

Unemployment is one of the major problems in Tbilisi and generally in the country. Of course, the Tbilisi City Hall should make its contribution in reducing the number of unemployed persons as much as possible. This requires the implementation of large-scale infrastructure projects.

This does not imply construction of roads and houses. It will not solve the unemployment problem. But what we mean, is the implementation of large-scale infrastructure projects, where thousands of people will be hired.

Moreover, the Tbilisi Municipality should perform a function of a mediator with businesses in order to address this problem. I have some plans in this respect as well, including through promoting the student employment.

№10: Giorgi Gugava, Labor Party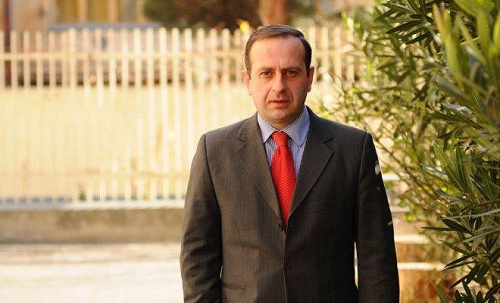 Photo: facebook.com/GiorgiGugavaOfficial/

Powers of the Tbilisi municipality are so limited that it will be impossible to fully address the issue of unemployment. However, the municipality can still promote the small and medium-sized businesses and, if we win, we will focus on this area.

To promote small and medium-sized businesses, the municipality should issue small loans; moreover, land plots owned by the municipality can be allocated to promote the development of small business that will, in turn, create new jobs.

Other measures can also be implemented to promote the employment and we will have a complex approach towards this issue.

Along with promoting employment, it is also important to ensure the protection of labor rights, which are frequently violated today.

№20: Tengiz Shergelashvili, Development Movement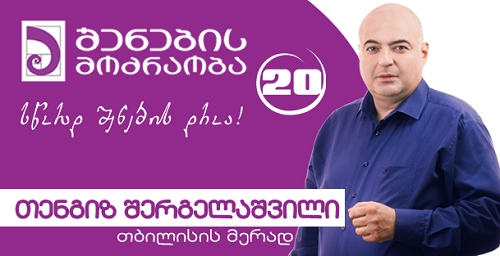 Photo: facebook.com/TengizShergelashviliOfficial/

Economic development in Tbilisi is directly linked to the development of small and medium-sized businesses.

We will allocate funds from the Tbilisi budget for the development of small-sized businesses. These funds will facilitate the creation of new jobs, foster investments and support investors. Emphasis will be drawn on promoting commercial facilities in the priority areas of Tbilisi, which will encourage the creation of multi-functional spaces for the population in various districts and promote the capital's polycentric development.

We have already elaborated a multifaceted program on the development of small businesses in the capital, which includes consultative and information support to businesses, short-term lecture courses on business skills, various special educational programs, as well as a large-scale program to be implemented together with financial institutions on co-financing security and loan interests of small companies.

Moreover, we should not forget that Tbilisi has a large unused land area (about 700 hectares), which should be taken into consideration in planning the city's urban and economic development.

№41: Kakha Kaladze, Georgian Dream – Democratic Georgia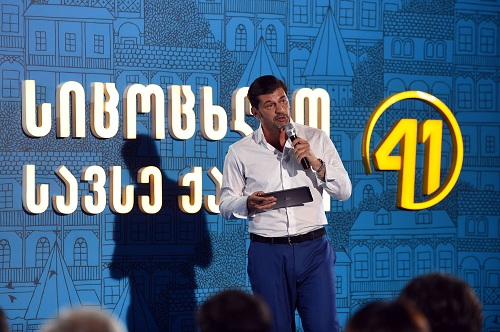 Photo: facebook.com/kakhakaladzeofficial/

Every policy we have outlined in our electoral platform envisages the creation of jobs – be it the Green Tbilisi, recreation and educational projects, or the improvement of urban services.

We plan to develop Tbilisi's tourism potential through using its cultural and material wealth. This includes the promotion of small and medium-sized businesses, which is one of the key areas for jobs creation.

We also plan to restore Tbilisi's industrial function; we are planning to establish several enterprises, which will serve not only Tbilisi, but also its adjacent territories. And this will create jobs as well.

To put it briefly, our electoral concept "The City Full of Life" already means employment in itself. The city of unemployed, unmotivated Tbilisites cannot be full of life.

№42: Aleko Elisashvili, independent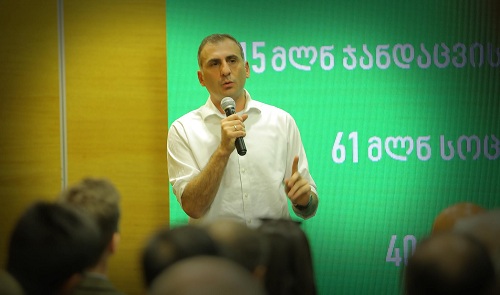 Photo: facebook.com/AlexanderElisashvili/

If I were an irresponsible person, I would say that I have a grand plan on employment.

We should look at any position in legal terms. The law is very precise in defining the powers of the Tbilisi Mayor. It is the central government's task to create such an environment in the country, where businesses will be encouraged to create jobs.

A Mayor can implement targeted projects and I will definitely do it. For instance, we can increase the number of jobs in the Old Town 20-fold. Based on the example of the Agmashenebeli Avenue we can say that pedestrian streets promote business development that, in turn, create jobs. I will present a respective project in detail.

I would also like to see Tbilisi's locomotive manufacturer, railway carriage manufacturer and tramway plants resume their operation. For this to happen, I will announce a call for expression of interest and that will also create jobs.