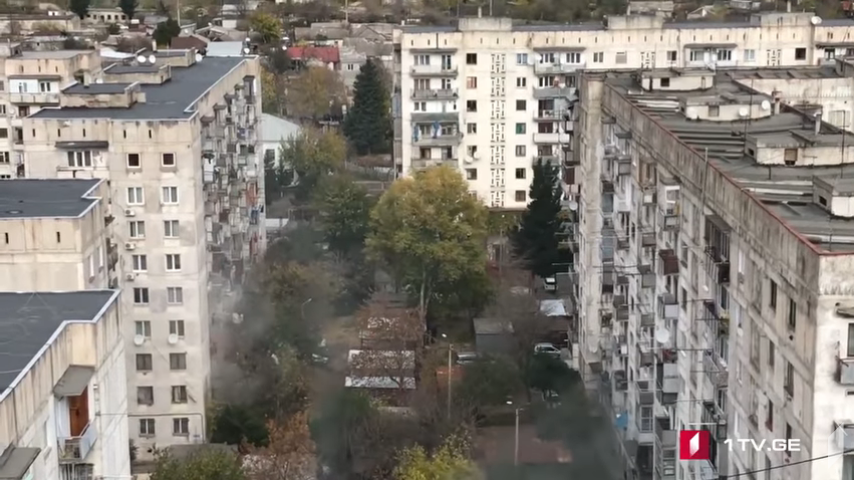 The area of the anti-terrorist operation, November 22, 2017. Photo: Screengrab from 1tv.ge
One person has been detained as Georgian security services are continuing a large-scale anti-terrorist operation on the Gabriel Beri Avenue in Isani District of Tbilisi, Georgia's State Security Service (SSS) reported on November 22.

According to the State Security Service, officers from SSS's Counter-terrorism Department have detained one suspect and the operation is underway for detaining the rest.

"According to preliminary information, these persons are not Georgian citizens and are members of a terrorist organization," the State Security Service noted, without specifying further details on their number and their origin.

"It is noteworthy to mention that for several hours, in the first phase of the operation, the Counter-terrorism Department officers held negotiations with them for surrendering to the police, which they refused," the Security Service added.

The Service also reported that "members of the criminal group" opened fire at the police and threw hand grenades at them, injuring one officer.

"Investigation is underway to identify these persons and their criminal affiliations, both in Georgia and abroad," the State Security Service noted.

SSS also noted that residents from nearby flats had been evacuated, and called on the citizens to stay away from the area.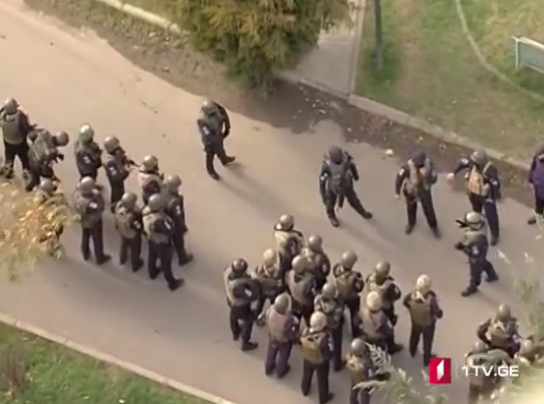 Security forces line up in the area, November 22, 2017. Photo: Screengrab from 1tv.ge

The State Security Service issued the first statement on 00:01 last night, confirming that the Counter-terrorism Department was carrying out an operation to detain unidentified number of individuals, who opened fire at the law enforcement officers.

Eyewitnesses said that the sounds of gunfire and explosion intensified early morning on November 22.

The area of the operation has been blocked off by the security personnel, while the latest footage shows several armored vehicles, as well as additional units of camouflaged officers being deployed to the scene.