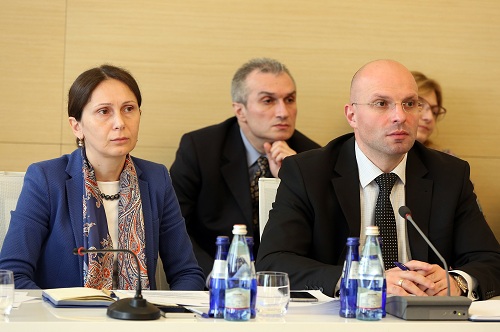 Natia Mikeladze and Shalva Tadumadze, April 18, 2018. Photo: gov.ge
Prime Minister Giorgi Kvirikashvili appointed today Natia Mikeladze as new parliamentary secretary of the Government of Georgia, replacing Shalva Tadumadze, who served at the post from October 2012.

Mikeladze, 37, who was the government's deputy parliamentary secretary, had worked as the deputy economy minister in previous years.

Speaking at the government sitting today, PM Kvirikashvili said Mikeladze had "an extensive experience in the public sector," and that she would "successfully cope with" her new tasks.

The post of the head of the government's parliamentary secretary became vacant on April 12, when Shalva Tadumadze was appointed as new head of the Government administration.