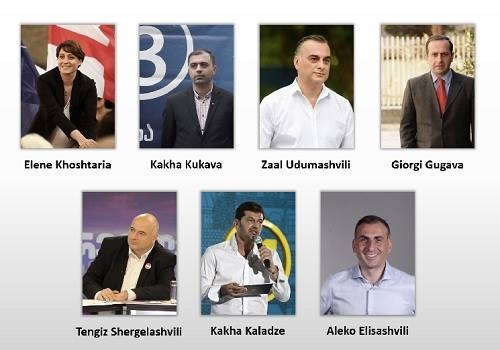 Photo: Civil.ge compilation

On October 21, Georgian citizens will head to polls to elect 2058 members of 64 city councils (Sakrebulo) and 64 municipal mayors. Tbilisi, the country's capital and home to one third of its voters, will elect the Mayor and the 50-member Sakrebulo.

Civil.ge continues informing its readers on election-related developments in the run-up to the municipal polls. As part of our new initiative, we have reached out to nine mayoral candidates, asking them to provide brief responses to five pre-defined questions on jobs, social allowances, environment, management of municipal services and transportation.

Seven addressees responded to the query, including Elene Khoshtaria of the European Georgia, Kakha Kukava of the Democratic Movement - Free Georgia, Zaal Udumashvili of the United National Movement, Giorgi Gugava of the Labor Party, Tengiz Shergelashvili of the Development Movement, Kakha Kaladze of the Georgian Dream – Democratic Georgia and Aleko Elisashvili, independent.

Below you can find the views of the respondents on social allowances.

We welcome your feedback.

Question: in NDI's July survey, 23% of respondents in Tbilisi named poverty as one of the most acute problems in the city, while 21% of respondents identified the problem of pension provision. As of August 2017, about 170 000 socially vulnerable citizens are registered in Tbilisi, over half of them - almost 100 000 citizens - receive monthly allowances from the state budget. In your opinion, what can be done by the Tbilisi Municipality to better support the socially vulnerable citizens? What should the Municipality's long-term plan on poverty eradication look like?

№2: Elene Khoshtaria, European Georgia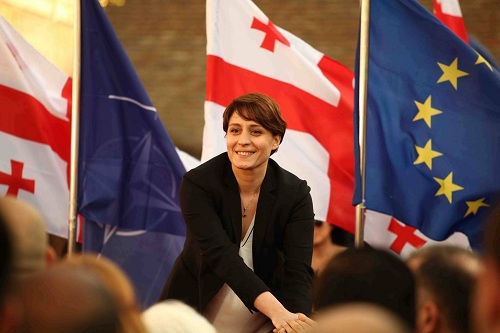 Photo: facebook.com/tbilisimayor/

The overall social background in the country is extremely grave and the number of socially vulnerable citizens is very large in the city. Very frequently, people are suffering from political manipulations; in some cases they are deprived of social allowances due to their political views, which is absolutely immoral.

Our task is to reduce the number of socially vulnerable persons rather than to increase it. Employment creates exactly this opportunity - to have less socially vulnerable citizens.

We have made some calculations in this regards: there are various amounts for various groups; for large families and extremely poor citizens the amount of allowances reaches GEL 510. We promise our voters that allowances for socially vulnerable people will increase by about GEL 70.

№3: Kakha Kukava, Democratic Movement - Free Georgia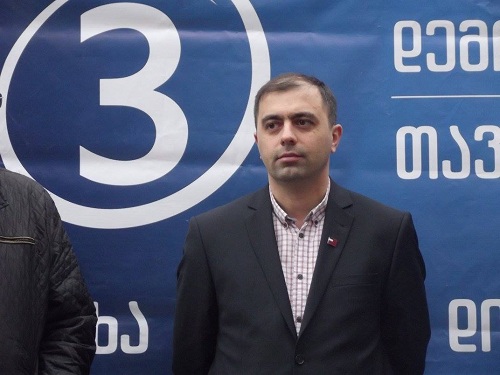 Photo: facebook.com/freegeorgia/

The field of social allowances is so wide-ranging that it cannot be solved only in the context of municipal elections.

Our citizens have a lot of complaints on how the social needs score is assigned, which decides the fate of their allowances. These scores are assigned by the central government (the Ministry of Health, Labor and Social Protection), but we will set up a special audit company, which will examine the data of all those people, who have been denied social allowances.

Our program also envisages increased financing for healthcare programs and for canteens for the homeless. In addition, our proposal involves the construction of social housing in the capital. Tbilisi is one of those cities, where over 10 000 people are homeless or live in dilapidated houses. GEL 2-3 million will be allocated for this purpose.

We also plan to introduce special social packages for all families with four children, regardless of their social status.

№5: Zaal Udumashvili, United National Movement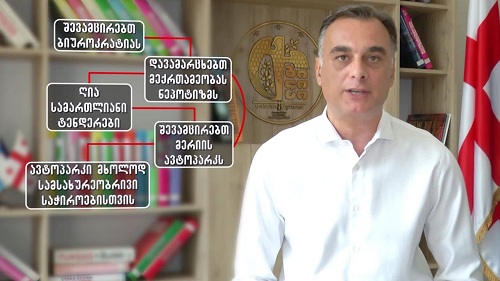 Photo: facebook.com/pg/nacionalurimodzraoba/

The issue of socially vulnerable persons and fighting poverty is the most acute problem today.

I cannot interfere with the functions of the Ministry of Health, Labor and Social Protection, but as the Mayor, I will be able to introduce some new social benefits. In particular, all those persons, who are registered in the unified database of socially vulnerable families and whose social needs score does not exceed 200 000, will receive additional GEL 50 from the Tbilisi Municipality.

№10: Giorgi Gugava, Labor Party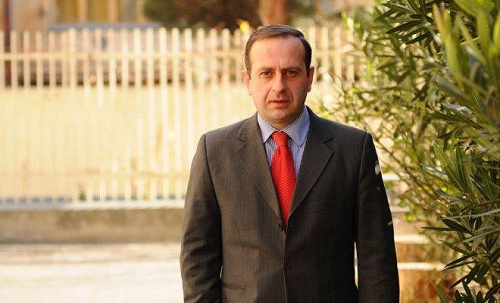 Photo: facebook.com/GiorgiGugavaOfficial/

The issue of socially vulnerable people is the major problem today. The country is facing total poverty.

If I am elected as the Mayor, first of all, I will reduce bureaucratic expenses used for the government's comfort – wages, bonuses, salary add-ons, useless business trips and motor vehicles. The vacated funds will be distributed among the socially vulnerable citizens.

We plan to open a municipal hospital in Tbilisi, with medical treatment of socially vulnerable citizens financed by the state. Vouchers of vital medicines will be issued as well.

We will put an end to the humiliating practice of free public canteens. Instead, we will issue foodstuff vouchers and people will be able to buy products themselves.

To address the problem of homelessness, we plan to create a communal residential fund. It is an easy task and has already been tested. Homeless persons will receive apartments in ownership (without the right to sell them).

№20: Tengiz Shergelashvili, Development Movement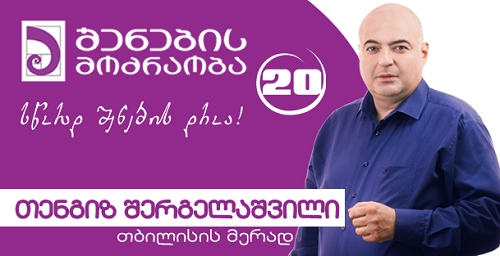 Photo: facebook.com/TengizShergelashviliOfficial/

The Development Movement has elaborated a program on supporting the socially vulnerable, which envisages increased access to healthcare.

To strengthen public and primary healthcare programs at the municipal level, we will open health centers in various districts of Tbilisi (for 200 000 – 400 000 residents). The centers will work to identify and prevent diseases within the scope of their activities.

In addition, we will offer the Tbilisi residents an insurance policy that will fill the gap in partial funding provided by the state; we will expand out-patient treatment and medication treatment that will significantly reduce the expenses borne by Tbilisites.

An insurance policies will be developed, involving: 1) compensation of the expenses borne in co-financing the services of the universal healthcare program; 2) expanded primary healthcare component; 3) medication treatment component.

The Tbilisi Municipality will insure citizens under its differentiated approach. Priority will be given to the citizens registered in the unified database of socially vulnerable families, whose vulnerability score is between 70 and 100 thousand.
№41: Kakha Kaladze, Georgian Dream – Democratic Georgia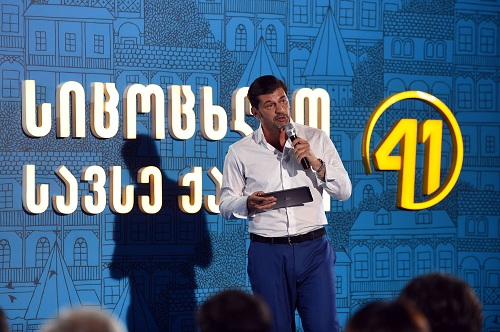 Photo: facebook.com/kakhakaladzeofficial/

Not a single capital city that has ambitions of being highly developed and cultured will turn its back to its residents' social problems. Funding for social problems has increased so much under our government that almost 80% of the budget is spent on it today. However, some problems still exist; people express discontent and demand improvement of services. These are the issues that are of top priority for us.

We plan to improve and develop those 22 social programs, which are designed for the socially vulnerable, people with disabilities, large families, elderly and newborns.

Tbilisi's local executive bodies (Gamgeobas) should definitely continue rendering material support to socially vulnerable persons. Special attention will be drawn to improving the program of free canteens, its rations and service quality. The Tbilisi Municipality will allocate about GEL 30 million to Gamgeobas for this purpose.

Along with implementing the social programs, special attention will be paid to poverty reduction. To this end, we plan to retrain citizens in collaboration with the central government and the private sector. The Municipality will support the implementation of vocational education programs in partnership with colleges and the private sector.

№42: Aleko Elisashvili, independent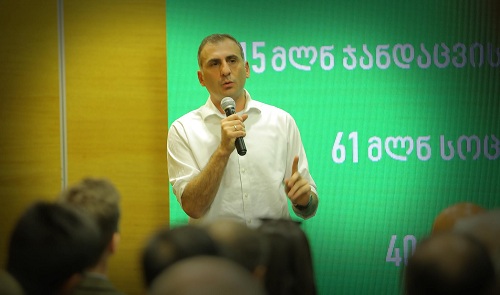 Photo: facebook.com/AlexanderElisashvili/

The main problem with respect to the socially vulnerable citizens is that the previous government (United National Movement) separated social packages and allowances, and the new government (Georgian Dream) continued the practice.

Social assistance is directly linked to the issue of elections. According to recent statistical data, the number of beneficiaries has increased by 8 000 ahead of the municipal elections. Their number will be reduced in the aftermath of the elections.

I would like to propose to unite the entire social package and if a person deserves it, all forms of assistance should be allocated. People are now declining job offers, where they would be paid GEL 300 in salaries, citing that they would be removed from the database of socially vulnerable people if they accepted the offer.

According to my proposal, the socially vulnerable persons will receive social allowances during the next four years regardless of whether they get hired or not. This will encourage people to seek employment.

The social package should be fair and people should not have to beg for social assistance. If they deserve, we should immediately give them the assistance. It will not require huge expenses; we will have to add about GEL 19 million and the budget of Tbilisi has this resource, at least through reducing bureaucratic expenses.