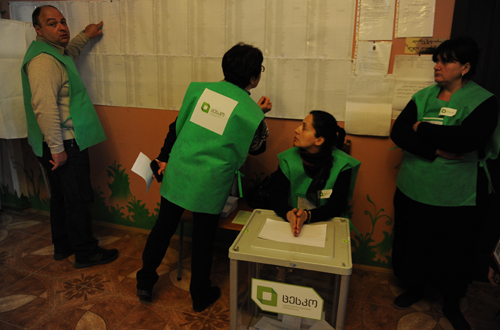 Election officials seen in one of the Tbilisi's polling stations in the Didube district during presidential vote on October 27. Photo: Eana Korbezashvili/Civil.ge
All the polling stations across the country were open for voters as scheduled from 8am on Sunday, a spokesperson of the Central Election Commission said half an hour after the polls were open.
Eka Azarashvili, however, said no information was available yet from two precincts located in mountainous Mestia municipality in the Svaneti region as CEC was not able to get in touch with those two polling stations.
There are 3,689 polling stations across the country.
CEC is expected to provide first data about voter turnout before the afternoon.